The team at Pteet.com have been committed to offering car renters damage insurance for over five years, in several markets including the USA. They pride themselves on providing a reasonably priced and easy to access coverage alternative to the rental giant's expensive collision damage waiver (CDW) rates.
Pteet.com is a trading name of Pablow, Inc. which is licensed to solicit travel insurance in all 50 states and Washington D.C.
License # CA - OK47860 & TX - 2031567
Pablow Inc. 321 E Walnut Street, Suite 130, Des Moines, IA 50309
Insurance benefits underwritten by BCS Insurance Company (OH, Administrative Office: Oakbrook Terrace, IL), rated "A-" (Excellent) by A.M. Best Co., under BCS Form No. 52.201 series or 52.401 series, or Jefferson Insurance Company (NY, Administrative Office: Richmond, VA), rated "A+" (Superior) by A.M. Best Co., under Jefferson Form No. 101-C series or 101- P series, depending on your state of residence. Plan(s) only available to U.S. residents and may not be available in all jurisdictions. Allianz Global Assistance and Allianz Travel Insurance are brands of AGA Service Company.
AGA Service Company is the licensed producer and administrator of these plans and an affiliate of Jefferson Insurance Company. The insured shall not receive any special benefit or advantage due to the affiliation between AGA Service Company and Jefferson Insurance Company. Non-Insurance benefits/products are provided and serviced by AGA Service Company. Consumer may be responsible for charges incurred from outside vendors for assistance or concierge services. Contact AGA Service Company at 800-284-8300 or 9950 Mayland Drive, Richmond, VA 23233 or customerservice@allianzassistance.com.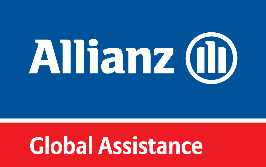 The founder of Pteet.com opted out of owning a car over the last 10 years, instead he rents whenever the need arises (and in 2017 that amounted to 50 rental days). Given how often he rents, the idea of having to pay between $30-$40 a day for the rental company's collision damage waiver, he found unaffordable, and hence in 2010 he decided to create his own affordable pre-purchase solution which quickens the rental car pickup process, and has since sold many thousands of policies to fellow renters.
From just $9.00 you can buy collision damage coverage up to $40,000 with zero deductible.*

* varies by state of residence